First Time Buyer Guide
Easy Steps to Buying Your First Home
Buying a home is an exciting yet emotional process! Before you start your home search, you will want to understand the ins and outs of the homebuying process. Purchasing a home is a MAJOR decision and this is why we have put together this First Time Buyer Guide to help ease the process.
Step 1: Start Your Research As Early As Possible
Understand why you want to buy a house (more stability, bigger living space or maybe it makes more sense financially), what you want in your home and where you want to live. Remember, just because you want to buy a home, doesn't mean you are ready. Here are a few things to take into consideration and be sure that you can cross these all off before going for it.
You want to stay in your current location or are fully committed to another location
You expect your income to be steady
You can handle the financial responsibility
You have low to medium debt (pro-tip: check & monitor your credit score)
You are able to take care of repairs and maintenance (you are the owner; there's no landlord to call)
You have 2 months reserves in the bank (estimate 2 months mortgage payment plus living expenses)
You have cash for closing costs and the down payment
Step 2: Your Home Wish List
The home buying process is deciding where you want to live (location, location location), what type of home you want (ranch, contemporary, colonial), and what your "must have's" and "would like to have's" are. Unfortunately, you are unlikely to get every single thing on your dream home list, but by working with an experienced real estate team like ours, you won't have to compromise on the most important things.
Step 3: Create Your Budget
Here comes the fun part, OK not really, but we are here to give you some guidelines to consider: Figuring out how much house you can afford... is not as easy as determining the purchase price. Some buyers forget to factor in other fees and monthly costs (HOA's, home maintenence, bills, utilities, daycare, groceries, etc). It is up to you to crunch those numbers.
Step 3a: Determine How Much Home You Could Afford
Once you crunched the numbers, The Semper Home Loan calculator will help you determine how much house you can afford by analyzing your income, monthly debt, and the current mortgage rates. Click the image below to find out what you can afford.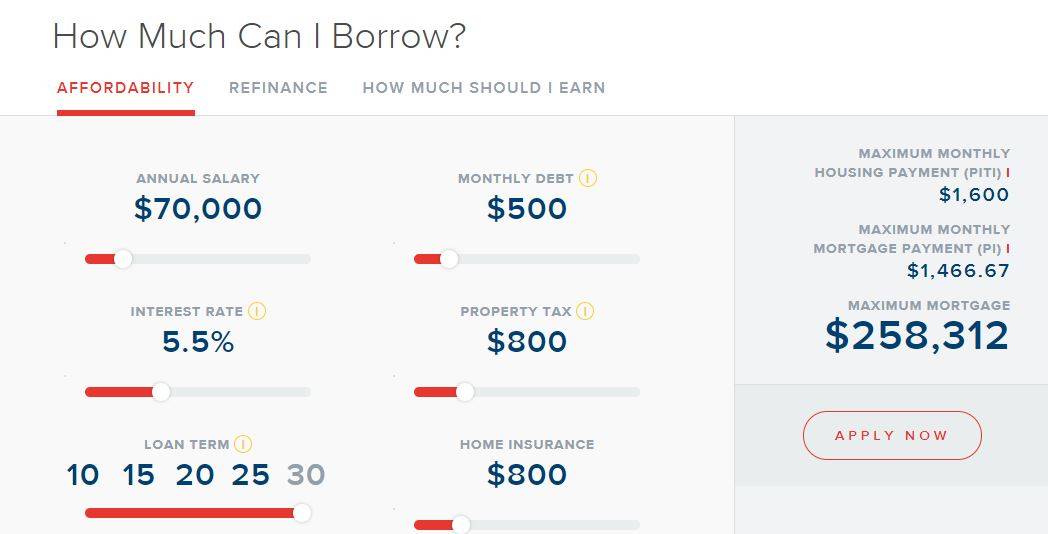 Step 4: Find The Best Real Estate Team
... what do you know, you are already on our page. This is the American dream and one of the BIGGEST purchases of your life. The Goss Team is made up with strong negotiators, great listeners and honest advisors. We have a full-time team of agents and a full-time transaction coordinator who will over see your transaction so no detail is missed.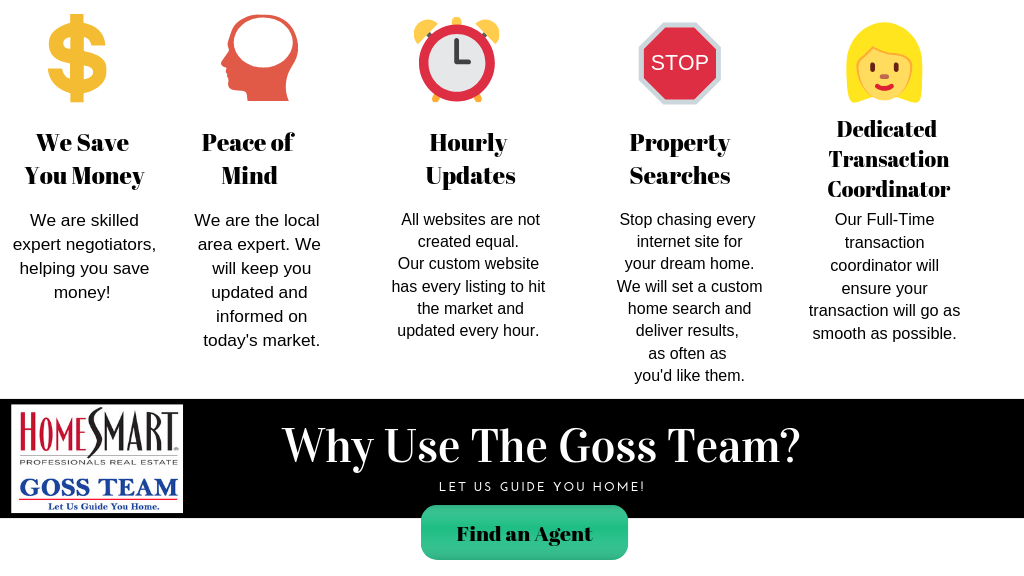 Step 5: Get Pre-Approved
GET PRE-APPROVED!!! This is vital because it lets you know what you can afford, shows sellers that you are serious, and allows you to make an offer quicker. You will need pay stubs, W2's, and bank statements.
Step 6: Let's Start the Home Search
Once you are pre-approved and have hired us we will set you up on our website and create a profile. Our awesome agent can set you up on automatic searches for homes that meet your budget and criteria. You can then let us know what specific homes you want to see, or you can search online yourself. It's also a good idea to drive through neighborhoods you want to live in before seeing the property that is for sale. Keep in mind that not be able to check off everything on your home amenity wish list. So think about what is most important to you (aside from location). Also, keep notes on each property you visit because after a few showings, it's easy to forget which homes you liked and why you loved them or didn't like them.
Step 7: Found Your Dream Home? Ready to Make That Offer?
Congratulations! You decided on a home!! This is where The Goss Team really comes into action. We will do our own research of the property, look over comps & all the disclosures, advise you on a strategy, and write up the contract to present the sellers.
Next: Your offer was accepted, what's the next step?